Steppingstones offers consulting services in five major areas.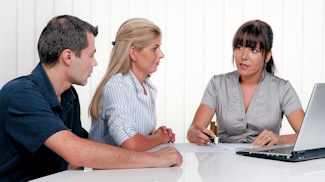 1. Planning – we can help you research and prepare strategic and operational plans for your organization. We also have expertise in researching and preparing detailed business plans (that includes marketing plans and financial projections) for entrepreneurs, companies, associations, colleges and government departments. MORE
2. Research – we have the knowledge, experience and the latest technology tools to undertake a wide range of research projects. The types of research we can do include market research (primary and secondary), customer satisfaction surveys, needs assessment / feasibility studies, employee morale / attitude studies and project / program evaluations. 
The research services we can provide include research design, sampling, questionnaire development, focus groups, data collection, advanced statistical analyses and preparation of reports / presentations. MORE
3. Internet and media technology – we offer reliable Internet hosting services (web sites, e-mail) web site design, development, programming, operation / maintenance and marketing; affordable Moodle hosting and operations; installation of specialized Internet software such as discussion forums, classified ads, content management software and shopping carts; setting up affordable e-commerce sites and selling on-line systems; and helping small businesses and associations take full advantage of business software applications. MORE
4. Human resource management / development – much of our recent work in this area has been in the development and validation of comprehensive and detailed competency profiles for regulated health professions.
We also have expertise and experience in training needs assessments and evaluations; development of seminars, workshops and courses; designing and conducting of quality of worklife and job satisfaction studies; staff and management development programs; team effectiveness and personal productivity enhancement; online assessment and training, and development of performance measures and indicators. MORE
5. Funding – Steppingstones also assists with fundraising and finding capital. We can identify possible funding sources and help your organization prepare grant applications and investment proposals.
Click on "MORE" or on the Consulting drop-down navigation tabs at the top of the page to see detailed information on each Steppingstones' consulting service.